Woven poly bag (also called woven pp bags) are generally large sacks made out of woven polypropylene or PP. They can be printed on directly using Flexo Printing technology, or laminated with an additional and slightly different type of polypropylene film that allows for the utilization of Rotogravure Printing which yields ultra bright colors and vivid full color images.
Because it is woven plastic, it is known to be much stronger and sturdier than a paper bag and far less expensive than a laminated bag.
There are three main types/uses of woven poly bags that one is likely to encounter:
1. Product Packaging  – These are side gusseted bags used for dry bulk foods such as rice, beans, grains, seeds, pet foods etc. to be sold on retail shelves.
2. Tote Style – often sold by grocery stores as a reusable grocery bag.
3. Massive Bulk Bags – used for wholesale business to business selling and not for retail.
How Are These Bags Made?
These bags are made from little pellets of polypropylene that are then extruded into a thread.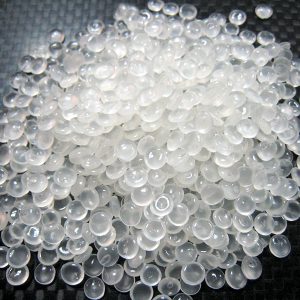 They are then weaved into a large roll (like plastic wrap) using an industrial loom.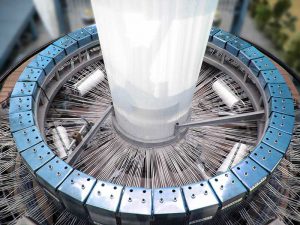 You can see the woven texture that the loom has created.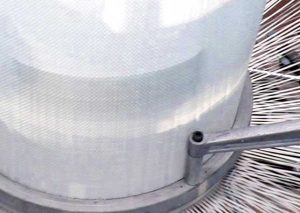 If the bag is to be printed on, this roll is then laminated with an outer film. Next, the roll is put on a bag converting machine and made into individual bags ready for printing (if they have been laminated first, of course).
It is easy to see that with a process like this, large volumes are essential for low cost per unit bags.
So, Why Are Woven Poly Bags So Awesome?
4 Reasons:
1. Aesthetically pleasing and able to display gorgeous graphics and vivid full color images
2. Extremely durable and strong. These bags simply do not tear (at least not without serious, serious abuse!).
3. Ultra economical (of course, the more you buy, the cheaper it gets)
4. Most Are Recyclable (except for "Paper Laminated Woven Poly Bags")

There is no doubt as to why this packaging technology is so ideal for its uses. And there are new technologies on the horizon that are going to make these types of bags even more desirable. How about a "heat seal" enclosure instead of the usual "sewn seal"? For people in the know, this is an exciting development.
Copyright secured by Digiprove © 2015 Sara Torres-Greasley