Club stores like Costco, Sam's Club and B.J.s Wholesale love pallet displays. This is a full-size pallet filled with, and beautifully displaying, your product. A pallet display also works double-duty – it not only displays your product, it functions as transport packaging as well.
Everyday pallet displays are shipped and distributed to club stores around the country. This presents a series of logistical challenges that can stress a pallet display to its breaking point. And instead of being a huge hit with customers, the product presentation becomes a "disaster on aisle 4" which may negatively impact sales. In fact, damaged or collapsed pallet displays can be recalled and entirely rejected, costing money, brand exposure, time etc.
Hazards that your pallet displays face during distribution to club stores fall into four general categories:
Shock, Compression, Vibration and Atmospheric.
Shock
Handling Drop
Incline Impact
Vertical Impact
Horizontal Impact
Compression
Vibration
Various vibrations that occur in transit:
Constant
Variable
Vertical
Horizontal
etc.
Atmospheric
Temperature
Humidity
Pressure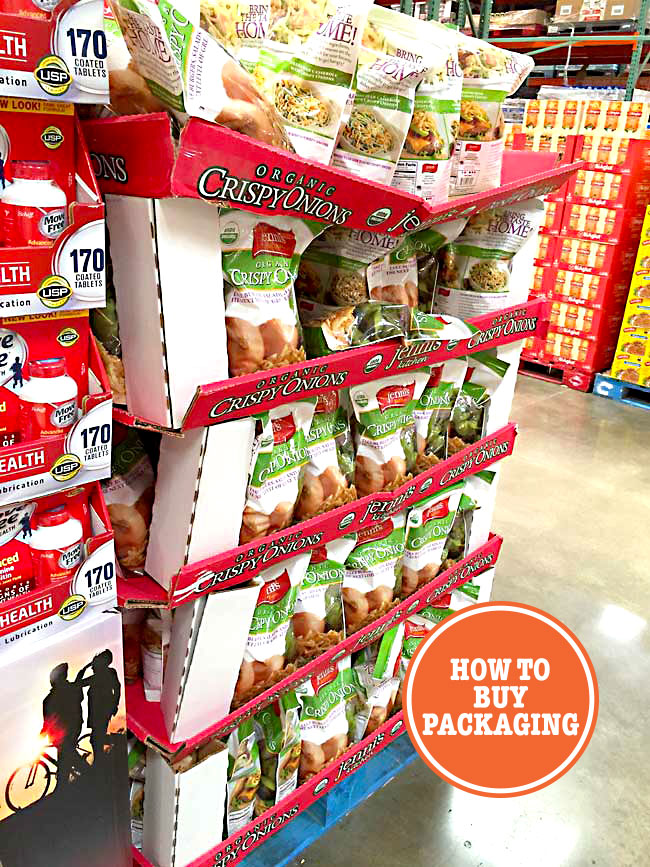 But don't be alarmed, this is a challenge every company faces, both large and small. If you go into any club store today you'll likely see various types of pallet displays failing. This could be a one-time fluke for the display in question, or major structural issues affecting all of that company's displays in every store.
The good news is, there is a way that you can maximize the successful performance of your pallet display (or any type of display and packaging, for that matter) and that is to TEST IT!
The Pallet Display Testing Process
Testing usually involves getting a sample structure made from your display supplier (after approving the final look), and completely loading it with product. You can either send a full complement of product to your display manufacturer for them to load, or they send you the materials to assemble the pallet display yourself. You would then load it with product, palletizing it as per what a normal situation would warrant – banding it, stretch wrapping it, applying v-boards to the edges, etc. This detailed palletizing information should be given to you from your pallet display supplier.
Next, a 3rd party testing lab will perform all the necessary tests. It's important to use a testing lab that is certified by the ISTA (International Safe Transit Association). Make sure their certification is current – it is renewable every two years.
Once the testing is complete you'll have documentation to present to your club store in case of a failure. Some club stores make ISTA testing mandatory based on criteria such as display weight.
Know Your Distribution Channels
It is important to know how your display pallets are being shipped, handled and stored at manufacturer's facilities, store warehouses, transportation facilities etc. The more information you have, the more you will be able to minimize your products exposure to potential hazards, as well as being more efficient and exacting with your testing protocols.
Retesting Your Pallet Displays
Products, packaging and the methods or distance of distribution can often change. These changes can be in design, weight, size, materials used, distance travelled, handling methods, length of storage etc. The effects of these changes can be difficult to predict. Therefore, when in doubt, periodic retesting of your display pallets is important.
Is Testing Free?
No, typically, it is not free. And depending on the type of test, it can cost thousands. But in contrast to what failing pallet displays would cost in the long run, it is well worth the investment. An estimated amount for ISTA testing can be anywhere between $2000 – $5000 per pallet per product.
How Much Do Pallet Displays Cost?
If you are entering a new program for the first time and have a small order of pallets (typically between 25 – 50 pallets), an average total investment would be around $25,000 to $75,000. This is considered a healthy budget that will cover everything from start to finish: structural designing, graphics designing, tooling, mock-ups, testing, fulfillment etc.
If the number of pallet displays you need is less than 25, digital printing might be the way to go and could save you a significant amount of money.
It is said that most introductory programs to club stores are done at a loss. However, as I'm sure you already know, the benefits from mass exposure of your product(s) in these prestigious club stores can be immense.
Make Time for the Testing Phase of Your Pallet Display
We are often on a tight time schedule, so be mindful not to spend the majority of your time focussed on seeking out the cheapest display providers, or in the actual designing phase itself. There must be ample time for testing to see if the pallet display can properly survive the many hazards of transporting it around the country and beyond. You don't want to see your pallet displays failing at the store level or even well before that point.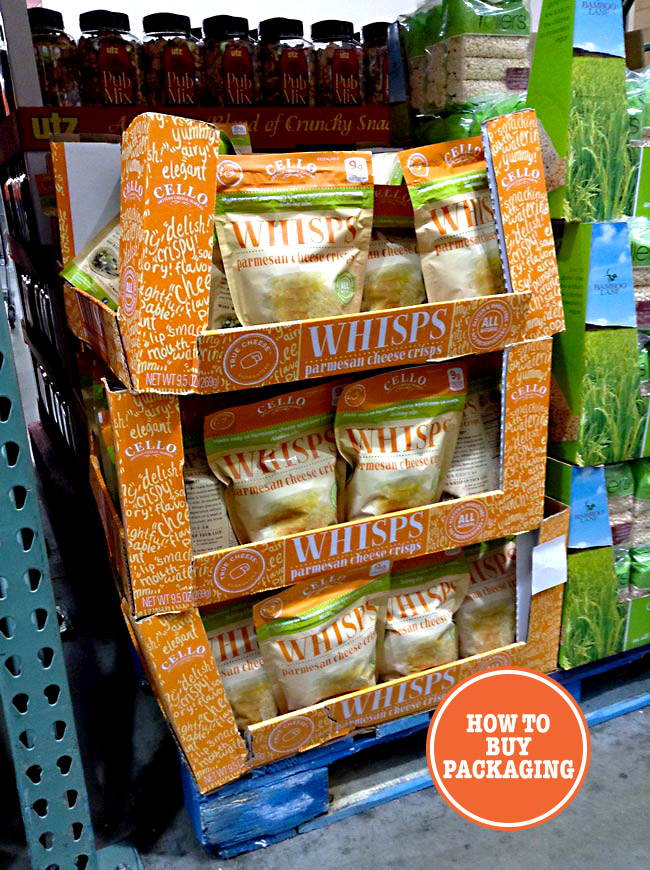 A Friendly Word of Caution
Pallet displays can often be expensive and complicated, so while bargain hunting can be tempting, I highly recommend against it. This is the stage of the packaging buying process, where "you get what you pay for" truly applies and, in my opinion, it's simply not worth the risk. Club stores like Costco don't mess around. In fact, here is an article about how particular club stores like Costco can be about packaging.
Also, if you need thermoform packaging like "blister packs" (there's a lot of this type of packaging in club stores), you can read all about the different types here.
Copyright secured by Digiprove © 2016-2017 Sara Torres-Greasley